Star Wars wouldn't be Star Wars if it wasn't for this movie right here, A New Hope. This was the first Star Wars and its power and imagination ingrained itself into peoples' minds and conscience to the point that it became an instant global phenomenon. Now forty years later and Star Wars is going just as strong with content over content cranking out for all of us avid Star Wars fans. But like I said before, I wouldn't be sitting here writing posts over posts about Rey theories, Kylo Ren's awesomeness, and the things I love most in Star Wars without this movie that started it all and so I'm excited to share with you my five favorite scenes from A New Hope. Enjoy!
1. The Binary Sunset
This is such a magical scene. Luke Skywalker was the hero of the original trilogy and this scene embodies that perfectly. The way he stares wistfully at the two suns with the iconic Force theme playing in the background is undoubtedly one of the most incredible moments in Star Wars period. It's also, I'd say, my favorite scene in A New Hope.
2. Alderaan…Kaboom
This is one of my favorite scenes in A New Hope because it's so horrifying. The Death Star was a devastating weapon and what it did to Alderaan is pretty terrible. Sorry Alderaanians, that was a horrendous fate.
3. "That's no moon. That's a space station."
I love this scene because it's the first time our heroes see the Death Star and it's the first time you really see the magnitude of the incredibly built space station. The shock and silent horror on their faces is priceless. Definitely a good part.
4. Goodbye, Death Star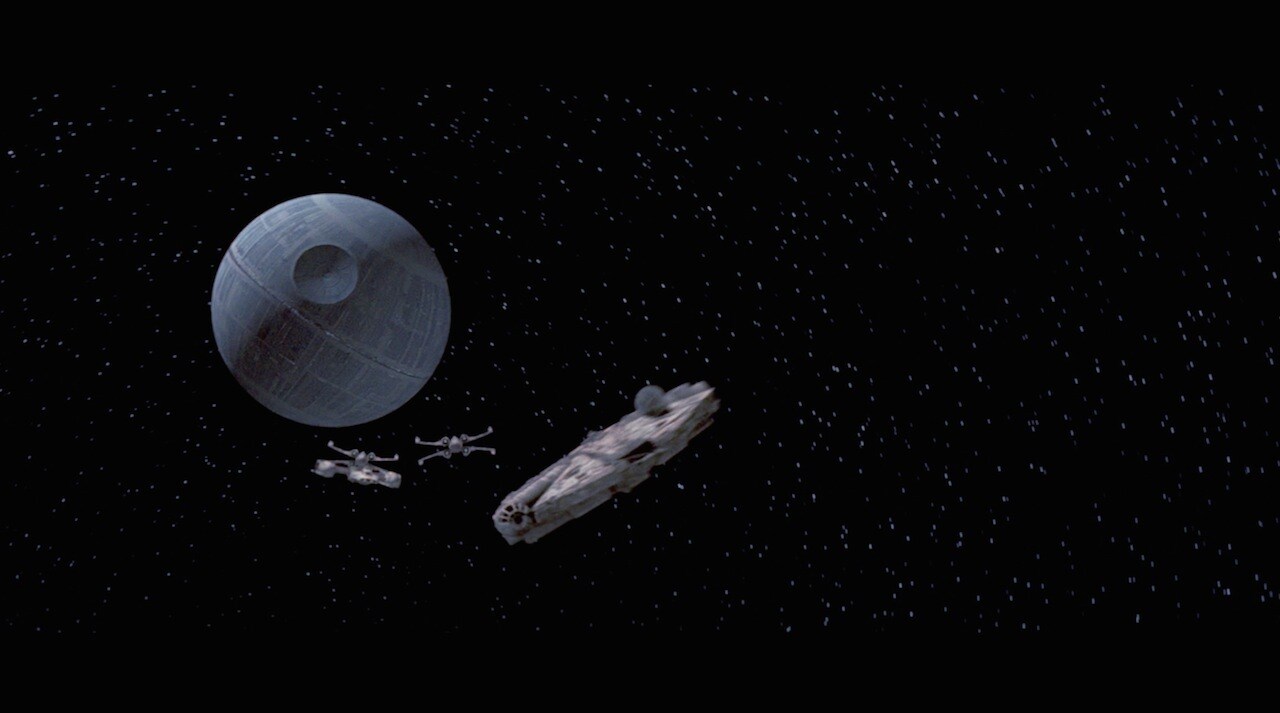 The Death Star was the main villain for the majority of A New Hope and the fact that Luke blew it up is still one of the greatest things that's happened in Star Wars. The trench run is an exciting scene and seeing the space station blow up into millions of shards is so awesome. Good job, Luke.
5. The Medal Ceremony
This is such a fantastic scene! The music, the happiness of the situation, the humor, this scene is literally the perfect ending to A New Hope. This movie was impeccably made and I'm so glad it came into existence back in 1977.
I thank you for reading and I hope you have a wonderful day. May the Force Be With You.