This has become quite the eventful Friday. The highly anticipated trailer for Avengers: Endgame just dropped. I'm still trying process the fact that I've seen actual, legitimate footage from Avengers: Endgame which is SO awesome. I'm also trying to calm down after seeing Ronin who looked so ridiculously cool that I'm still hyperventilating. But, I must stick to the normalcy of the week and share with you all a Throwback Friday post.
This week I'm revisiting my review of The Last Jedi novel which is such an amazing book. I hope you enjoy. 🙂
Finn and Rose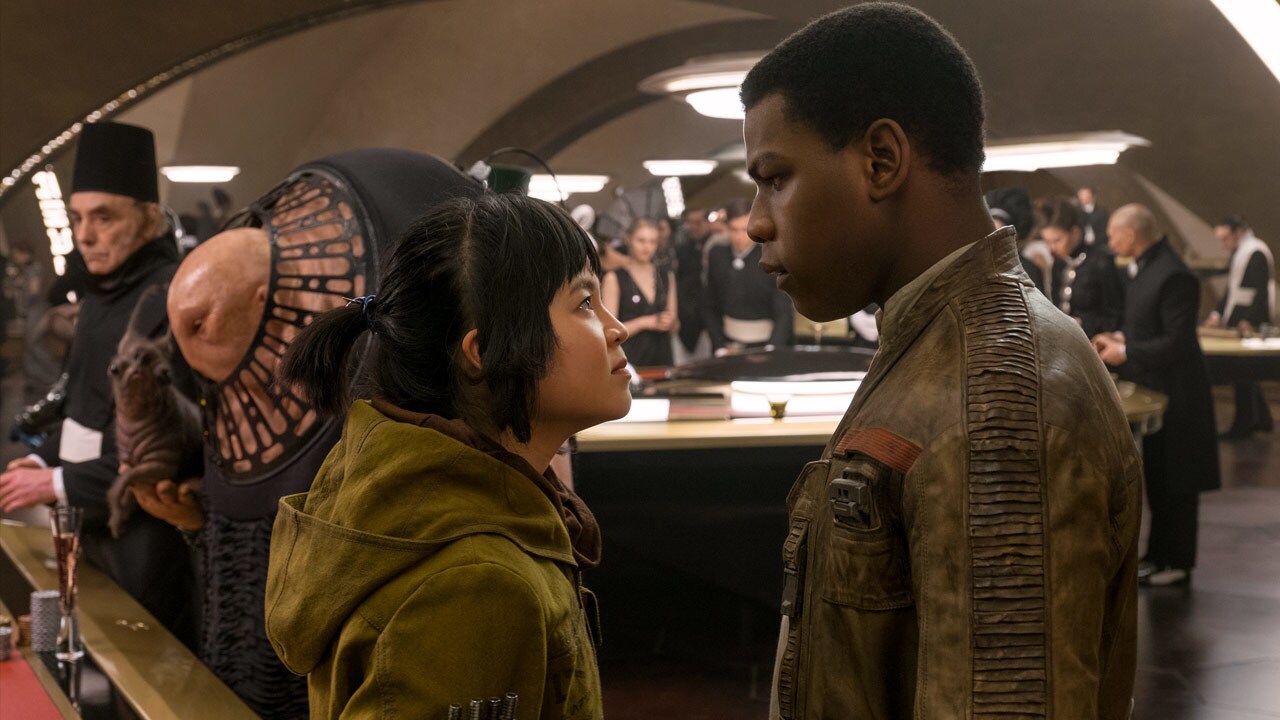 I really loved the dynamic between Finn and Rose in the novel. In the movie, it doesn't ever delve deep into the details of their evolving relationship but after reading the book I have a completely different view on not only their companionship in the film but on Rose as a character as well. For a great deal of the novel, we see her annoyance with Finn. She didn't like his constant harping on Rey and she was peeved by his naivety. As much as he got on nerves, however, she gradually began to realize how good a man he really was. It was almost, to her, strange to see a man who was once a stormtrooper have such an innocence about him and his kind heart is what led to her liking him…a lot.
By the time she saved him from sacrificing himself on the salt plains of Crait you realize just how much she actually loves him and it's really sweet. I already liked Rose before but now I really like her thanks to the novel.
Continue reading Throwback Friday: My Review of 'The Last Jedi' Novel →