The teaser for The Rise of Skywalker came out two days ago and it was amazing, wowing fans left and right with its stunning clips, it's chill-inducing music, and that jaw-dropping return of the iconic Emperor Palpatine. There were so many incredible moments in this teaser that I know it's going to be tough trying to pick a favorite part but I'll list some of the best moments. Enjoy!
Seeing Rey Again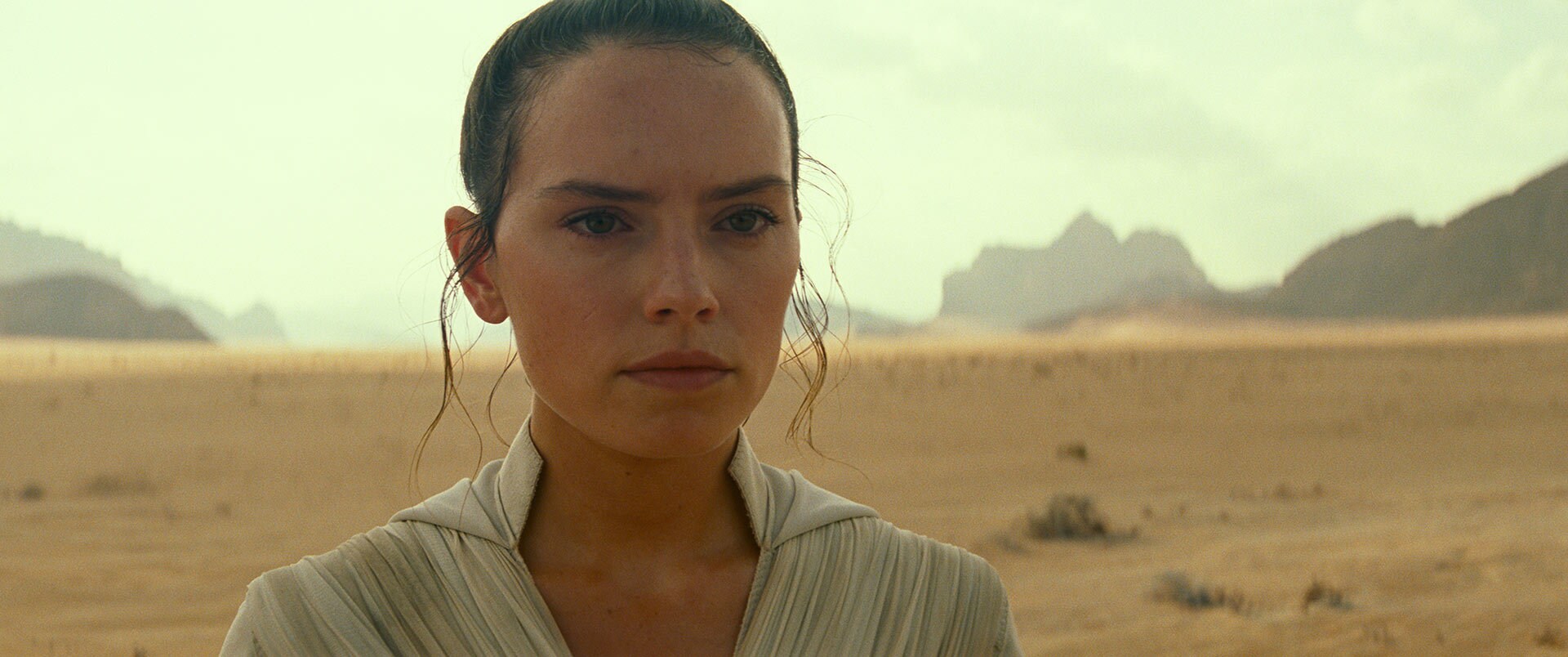 The last time we saw Rey she was on the Millennium Falcon with Leia holding the broken halves of Luke's lightsaber. Now she returns, with that same lightsaber in her hand, preparing for her imminent showdown with her archnemesis, Kylo Ren.
The Jaw-Dropping Flip

Rey's power has doubled since last we saw her and it is fully displayed in this brilliant moment from the trailer as Rey flips over Kylo's ship. Wow, I can't wait to see this clip play out.
Kylo Ren Returns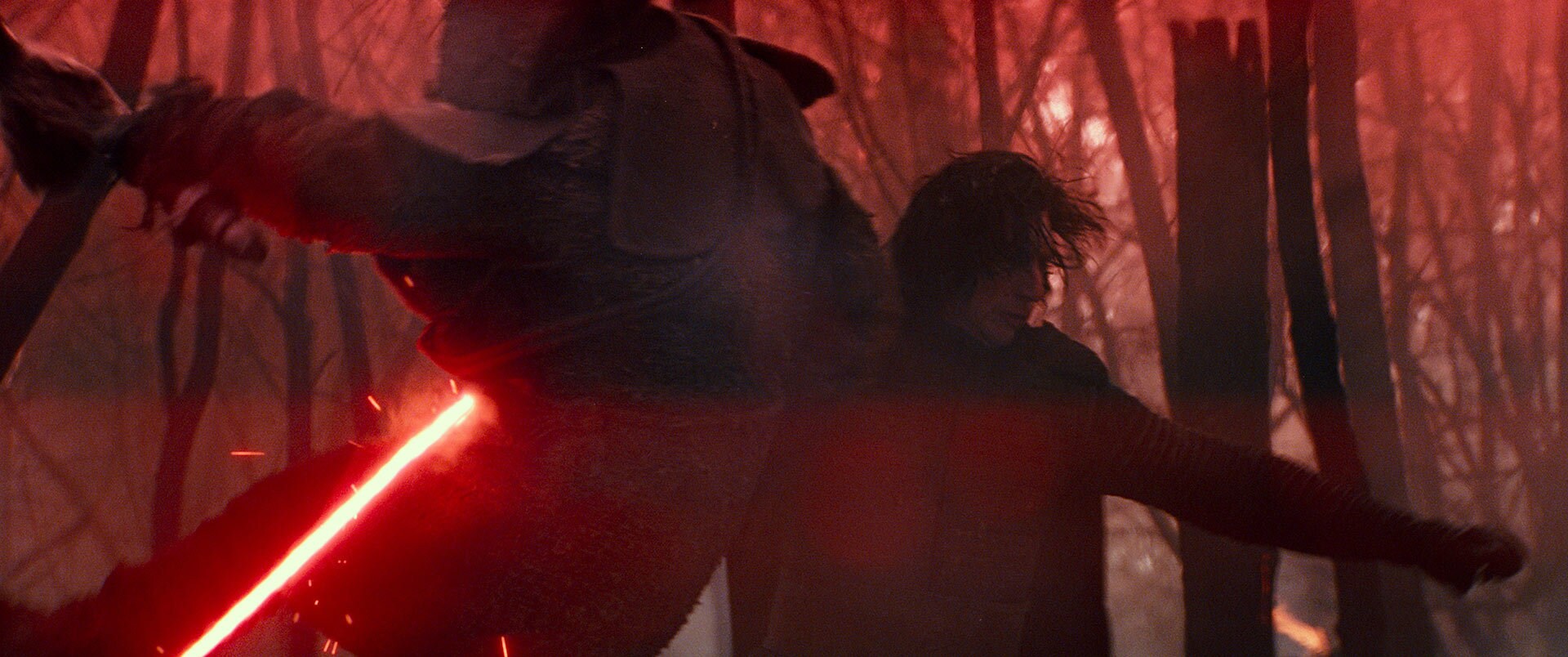 Kylo Ren is back and scarier than ever. At the end of The Last Jedi, he vowed to destroy the Resistance and Rey. It seems like he's staying true to that promise.
Finn and Poe Together Again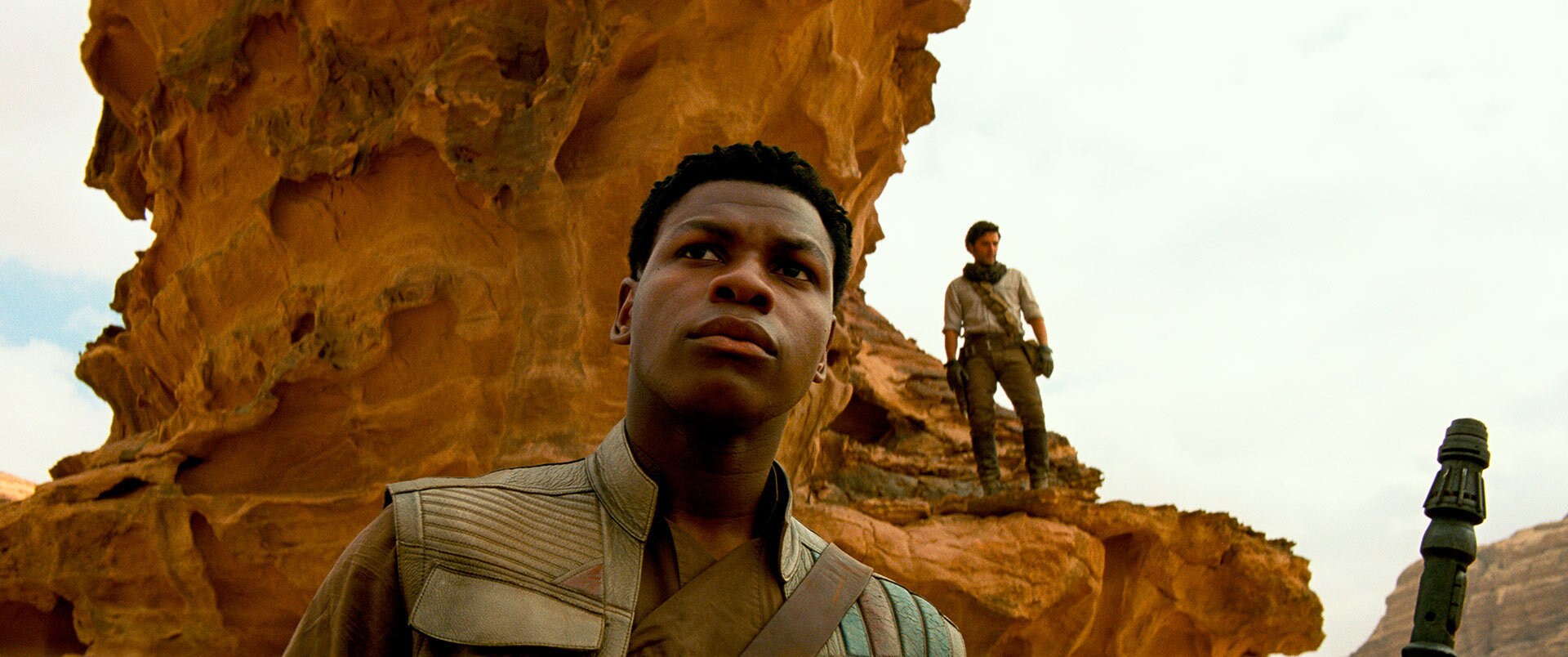 Ever since Finn saved Poe Dameron on that Star Destroyer in The Force Awakens I have been in love with their relationship. They've been the best of friends but they've never had the chance to share many scenes in the trilogy so far. Well, all of that changes as we see Poe and Finn together sharing an incredible adventure with Rey. This movie is going to be good.
A Mask Reforged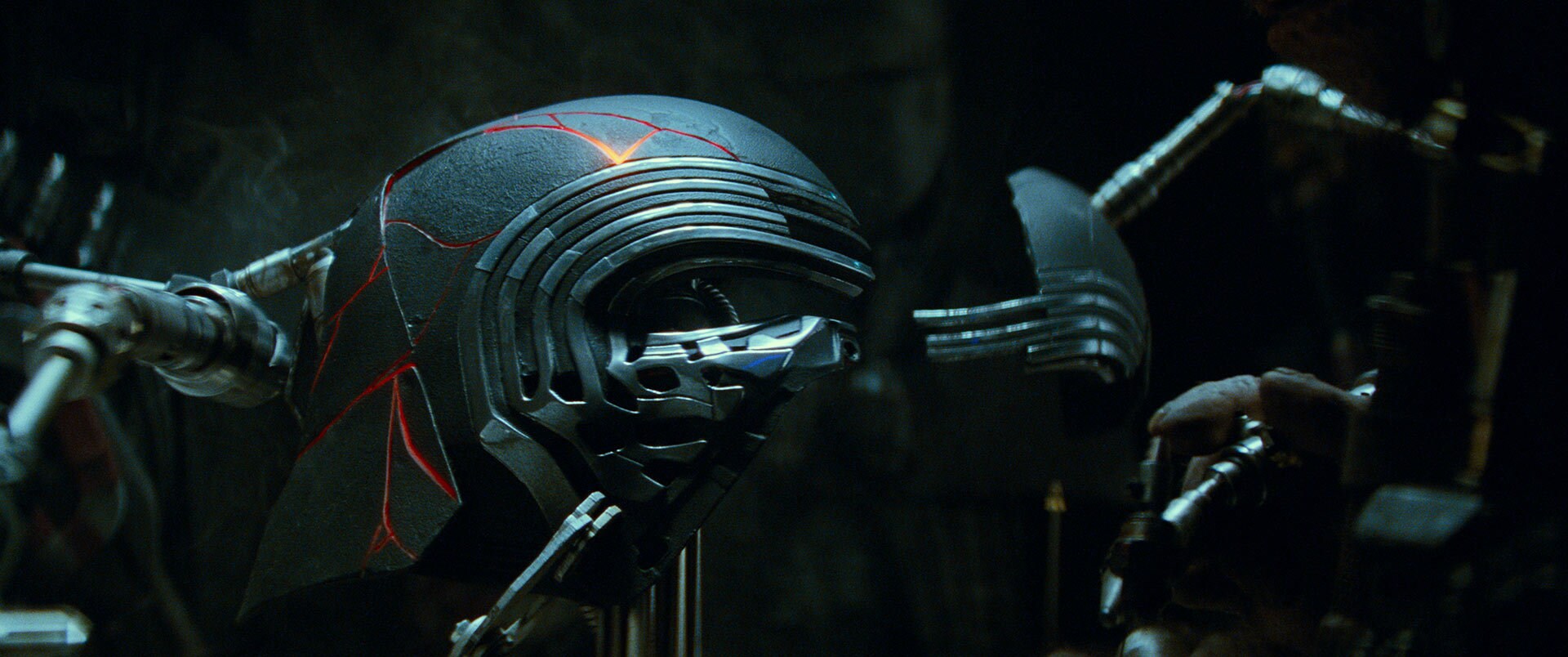 It crumbled in The Last Jedi due to Kylo's wrath. Now it returns wielding the scars of its destruction, giving Kylo Ren an even darker look.
Lando Calrissian Pilots the Millennium Falcon One Last Time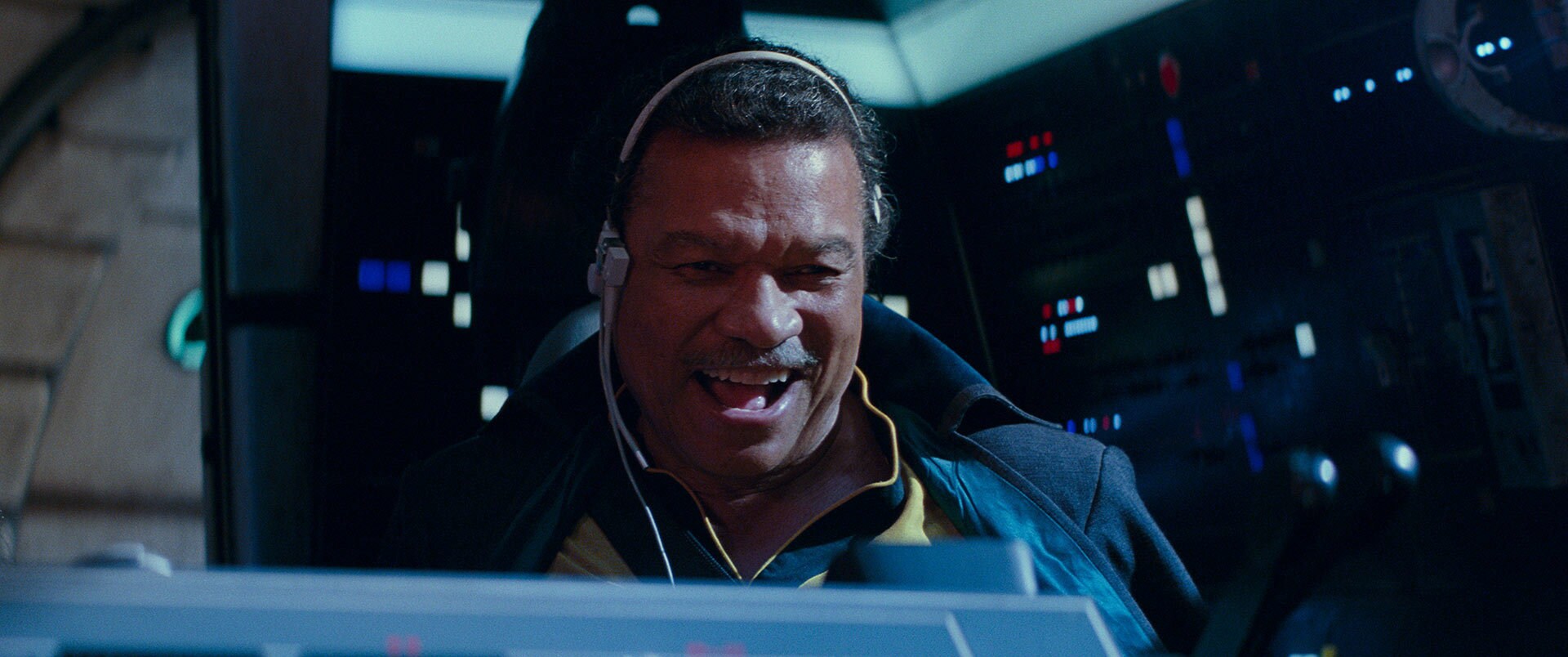 Not only do we get a shot of Lando in this teaser but we get to see him piloting the Millennium Falcon.  How awesome is that?
Leia's Comforting Presence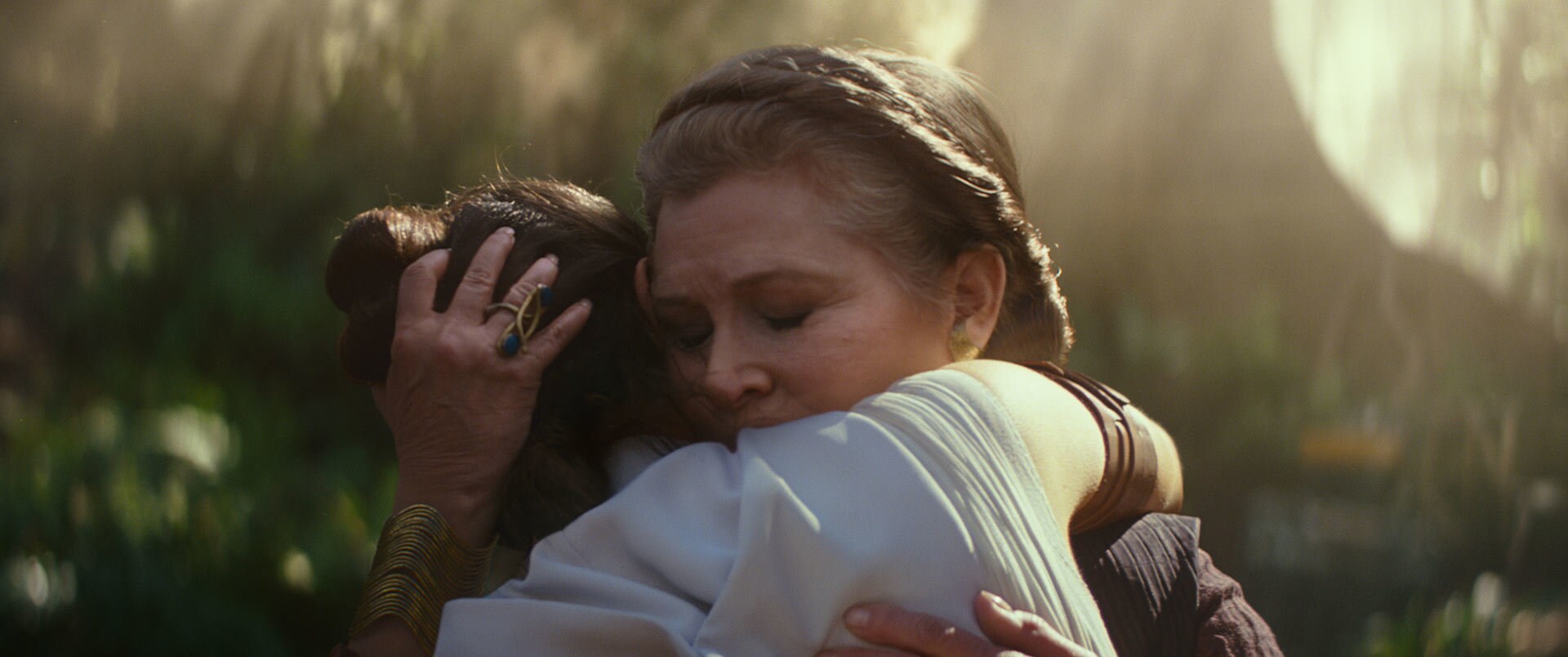 Am I the only who cries every time I see this because this is such a beautiful moment. Leia, our princess, our general, our powerful heroine, returns to share this emotional moment with Rey which is unsettlingly similar to when they hugged in The Force Awakens after Han's death. (I hope no one died.)
An Incredible Adventure Awaits Them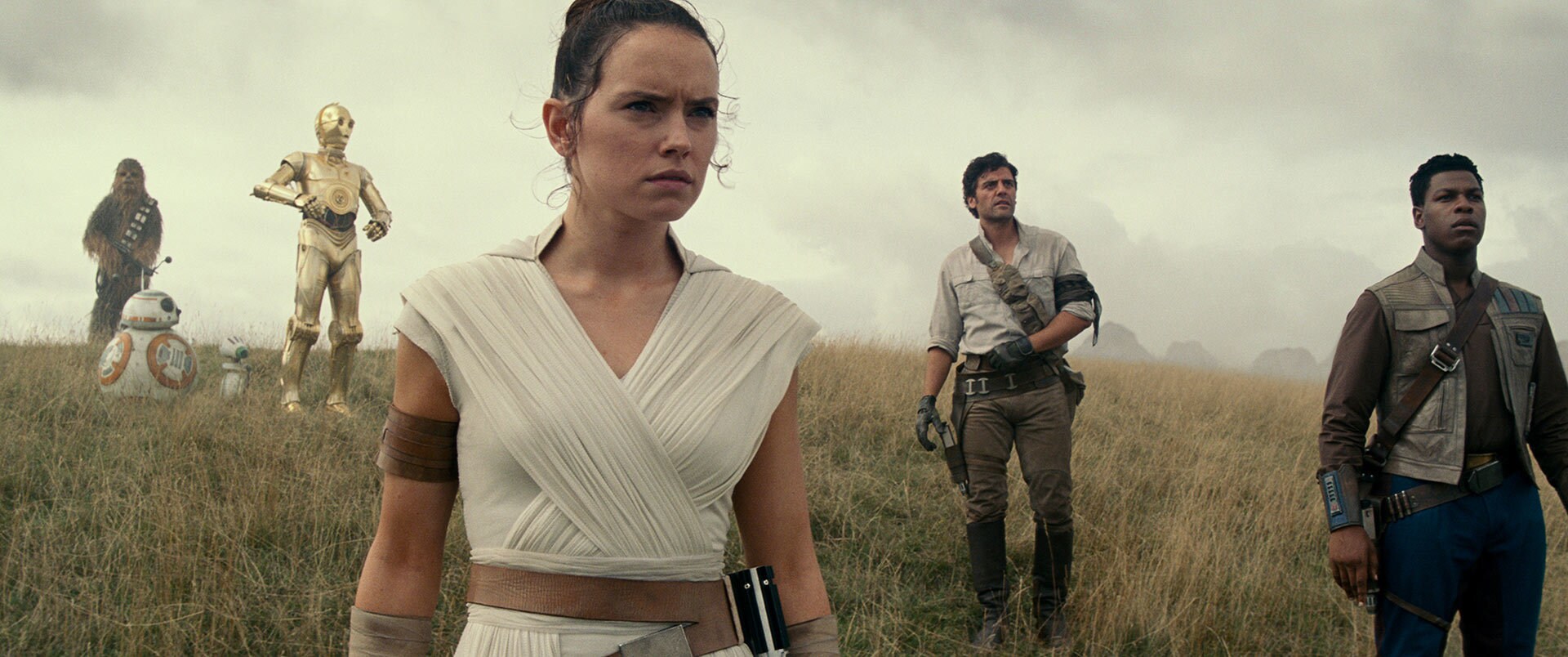 Not only is this movie going to be fun to watch for obvious epic reasons but to see so many characters that we love (including the new member, D-O) together for an amazing adventure is exciting in itself.
The Death Star Looms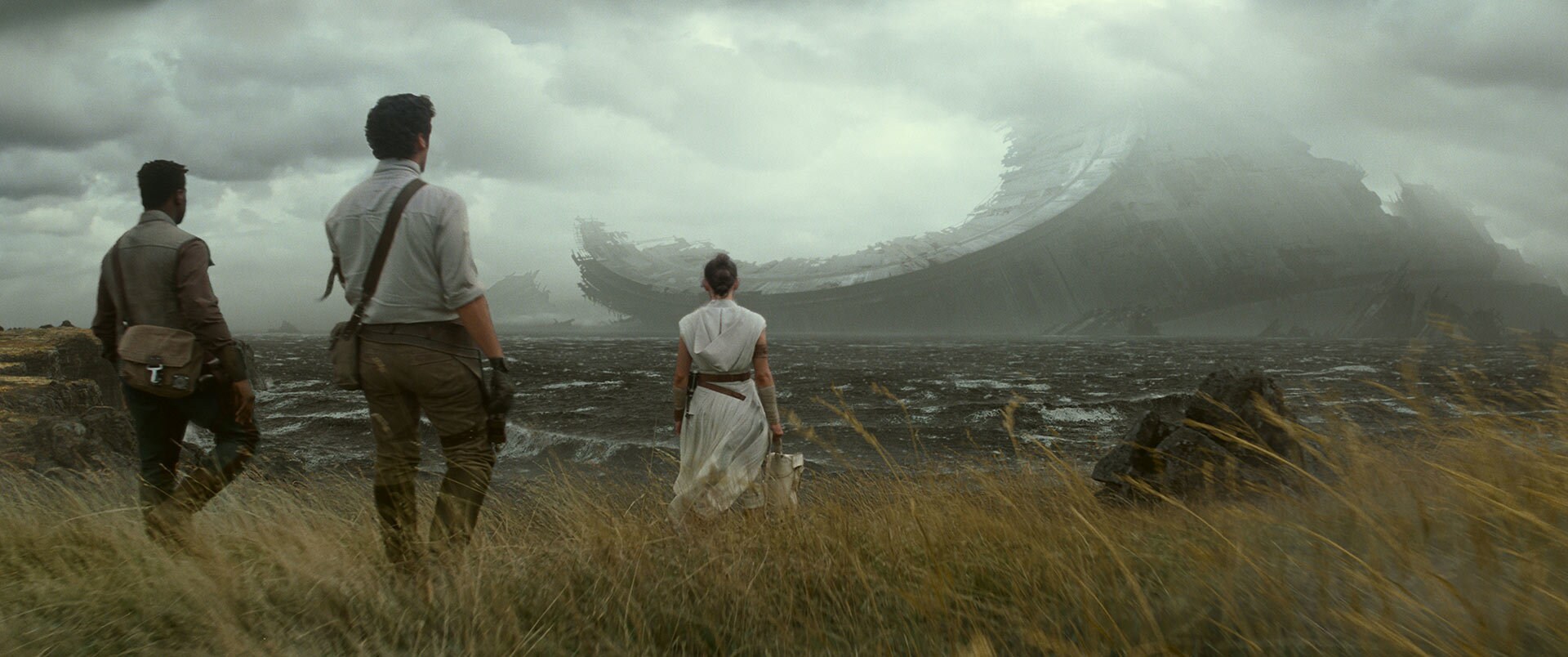 The last shot we see is the heroes looking at the remnants of what clearly seems to be the Death Star. It sits in the distance like an ancient evil long forgotten. It's about as legendary as Luke Skywalker, in fact. Maybe even more so. What this means for the story, only time will tell.
The Infamous Laugh
Palpatine, the character that we thought perished in Return of the Jedi along with the Death Star has somehow survived. How and why he has returned, nobody knows, but it's bad news for the heroes. Very, very bad news.
So, of these ten incredible moments which is your favorite? For me, it's a very difficult choice because each clip holds so much impact and leaves me utterly riveted but I guess I'd say my favorite moment is definitely…oh, this is so hard. Okay, let me think, let me think.
My favorite part is when we hear Palpatine's haunting laughter. The teaser crescendos as it plays, getting better and better, and by the end, with tears running down my face, that laughter is the icing on the cake.
I can't wait to hear your thoughts in the comments below.
I thank you for reading and I hope you have a fantastic day. May the Force be with you.